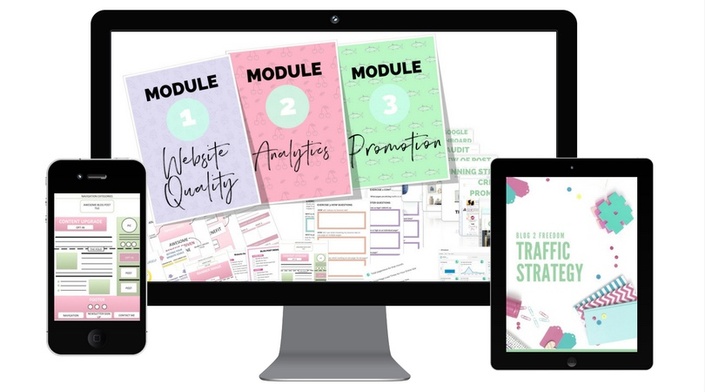 The Traffic Formula
THIS COURSE IS THE FRAMEWORK FOR BUILDING THE FOUNDATION OF YOUR BLOG.
THIS COURSE IS THE FRAMEWORK FOR BUILDING THE FOUNDATION OF YOUR BLOG.
---
3 modules, one for each pillar of the strategy:
Website Quality:
Create a website that multiplies your page views on its own. Turning each visitor from a quick browser to someone who devours your content. Watch as your page views double, triple quadruple as your readers stay longer and longer.
Getting people to trust you and jump at the chance to join your list. List are important. WHY? Because then they don't have to "find you" again, you will find them.
Learn the nitty gritty that needs to be in your site to have it convert higher than ever. Step by step process of where to put what, what needs to be where.
I will teach you my exact process to AUDIT your own site with a checklist so you don't have to worry about missing anything!
Analytics
Know exactly what your readers want, don't want. I will show you how to use Google Analytics to no longer blog in the dark, flip the light on and see what your readers are responding to.
Everyone says to know your target audience, I say go one step further and cut out the guessing. Give them exactly what they want, so they are eager to hear from you, like you are talking right to them.
You'll get my custom google analytics template and a step by step workbook to guide you through the process. This is going to make Google Analytics EASY! You will be a master in a matter of minutes.
Promotions:
Get my EXACT Pinterest and Facebook strategies. Couple them with your website being fine tuned into a page view multiplying machine and you've entered into a whole new ball game.
20 MIN or LESS FACEBOOK PROMO STRATEGY!
Be a BOSS at Promoting, get your content out there, increase your click through rates. Get in front of people.
In a sea of bloggers the only way to stand out is to step forward and say HERE I AM. This section shows you techniques to get noticed, to take command of your business and stop leaving it up to chance.
Watch as your traffic numbers climb. This is not a, get rich quick technique, but it is a tested strategy that will actually get you there.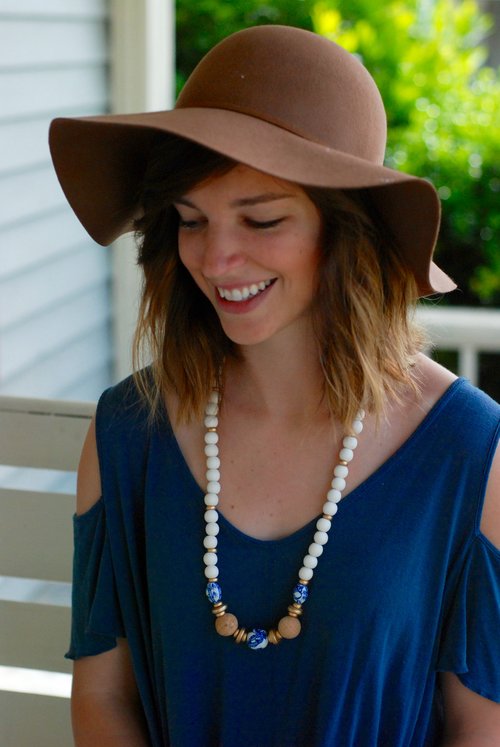 "I took Jessica's course when my blog was about three months old. I was blown away by the amazing detail that she provided in her course. It covers everything you need to take your blog from a start up to a full blown professional blog. Within a week of starting her course I had a pin go viral and had over 1,000 views in one day. Before taking her course the most views I had a day was 150. I also appreciated how available Jessica was to me. She always responded to my questions very quickly and was always helpful. I would HIGHLY recommend this course to any blogger!"!"
- Leah Weber, Scenes From Cedar Street
ARE YOU IN THE SUCK?
> You've created your site, got some post up, THEN BAM you hit a TRAFFIC WALL?
> Starting to feel like you are being judged spending all your free time on a dream that's going nowhere? Even a little embarrassed?
> Still have big dreams, but it's a lonely place with doubt creeping in? (I see you)
DOUBT SAYS:
Have I just spent months wasting my time?
Can I keep justifying this?
The worst question we ask ourselves: Am I being selfish?
I WAS IN THE SUCK, NOW I WANT TO SHOW YOU HOW TO GET OUT.
It Doesn't Have to Be That Hard!
Your Instructor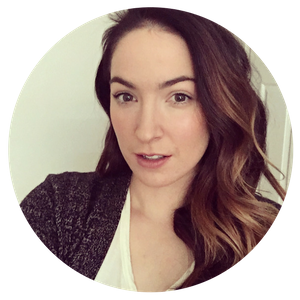 In my day job I have a unique talent. I'm driven by tough situations that overwhelm others. Put me in the hardest areas, the most disorganized, the ones that people have quit from or ask please don't send me there. The sucky jobs that are a mess and no one want to sort through.
GIVE ME THE SUCK, GIVE ME YOUR MESS.
That's what fuels my passion. The never ending challenge of entering a new area figuring out how it works and simplifying it. Then hopping onto the new problem and taking on that new challenge. Leaving each area with an organized & simplified road map to follow.
I AM A FIXER. THAT'S WHO I AM, THAT'S WHAT DRIVES ME.
Suddenly I realized I was doing the same thing with my blog. Organizing the information that works. Simplifying it so it's easy to digest and creating an outline for others to follow. Before I knew it I had this course outlined and waiting for me to do something with it.
I started asking around, was anyone else having a hard time getting over the 10k wall. Would anyone benefit from this course?
THE ANSWER WAS A RESOUNDING YES
So I created a course from my outline and notes. I sent it out and it's been beta tested. I've listened to their feedback and adjusted it to make it right for YOU!
3 BS THINGS HOLDING YOU BACK FROM REACHING YOUR GOALS
You think that the Golden Age of Blogging is over and you missed the boat!
There are more people on the internet today then there were 10 years ago. You did not miss the boat, the ever changing algorithms are leveling the playing field every day. You do need to start on a speed boat instead of a canoe to get anywhere. Be prepared, we are going to supercharge your blog.
You Believe The Hype That There Is Some Super Easy Way That You Are Missing:
Hate to bust your bubble but this course isn't for the people who find it super easy because it's not EASY. It's hard work but it can be SIMPLIFIED. They say that entrepreneurs are the only people willing to work 80 hours to avoid working 40 hours. That's what you are, an entrepreneur. A special type of person who is willing to do the work and hear the NOs not as stopping points, but as a path to get to the Yeses.
That You Are Somehow Not Good Enough to Get There:
Talk about a load of BS. Truth is anyone one can do anything… well in blogging at least. The world is wide open, it is you who sets your limit on the internet. Keep learning, keep pivoting and keep reaching. You'll get there!
Course Curriculum
THE TRAFFIC FORMULA
Available in days
days after you enroll
MODULE 1: WEBSITE QUALITY
Available in days
days after you enroll
MODULE 2: ANALYTICS
Available in days
days after you enroll
Frequently Asked Questions
When does the course start and finish?
The course starts now and never ends! It is a completely self-paced online course - you decide when you start and when you finish.
How long do I have access to the course?
How does lifetime access sound? After enrolling, you have unlimited access to this course for as long as you like - across any and all devices you own.
What if I am unhappy with the course?
We would never want you to be unhappy! If you are unsatisfied with your purchase, contact us in the first 30 days and we will give you a full refund.
Who Is This Course For?
This course is for anyone who already has a website but isn't sure what to do for the next step. Anyone who feels stuck at a wall and can't seem to get more page views will benefit.
Who Is This Question Not For?
This course is not for people who don't care how many views they get. It's all about growing and understanding your readers.
What If I Get Stuck?
Feel free to contact me directly. We also have a Facebook group that I would love to answer your questions in. I'm here to help!
What If I Don't Have a Blog Yet
You should go ahead and start one! There are a billion how to start a blog tutorials out there. Once you have a live site you are good to go with this course. The ins and outs of Squarespace or Wordpress is out of the scope of this course though.
But I'm Not Very Good at Tech Stuff?
Good new! I show you step by step how to do everything! You don't need to be good at the techie stuff. I even give you my pre-made Google Analytics Dashboard making it so much easier to understand.
Will You Cover How to Set Up a Blog?
Sorry, how to set up a blog will not be in the scope of this course. There is so much in the course I tried to keep the scope as small as possible.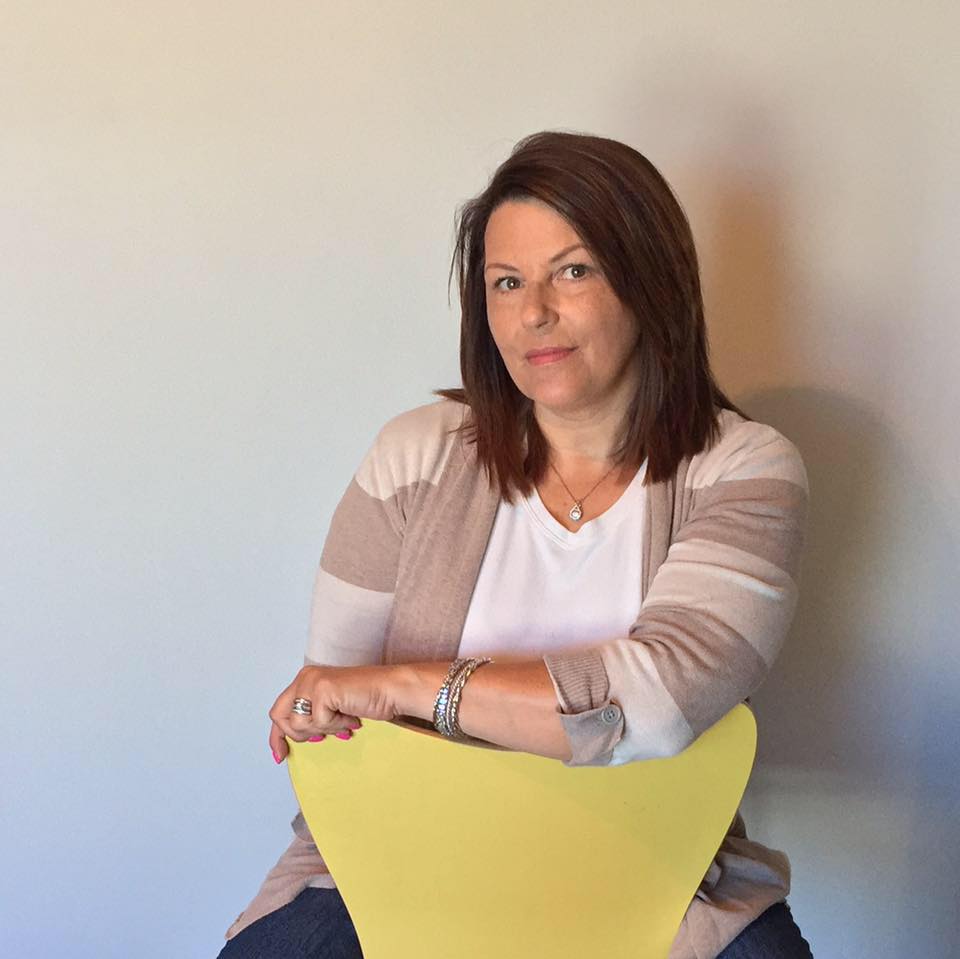 "I have taken a lot of courses and followed a lot of formulas to increase page views and increase my traffic in the year that I have been blogging, with not a lot of success. Jessica's course spoke to me, it was the ONE that finally made the light bulb come on.
Jessica details everything for you and gets very specific in her course, not like a lot of courses that just give you information in general terms, this course gets right to the heart of it! And, if you are stuck or unsure of what to do, she is right there for you with advice and direction.
Since starting the course, I have redone my website, redesigned a lot of my images for Pinterest, and finally started employing a marketing strategy for my posts that makes sense! In just 1 short month, Pinterest has become the top referrer to my blog and my page views have grown by 11%!!! Already…in just 1 month!!
I highly recommend The Blog 2 Freedom Traffic Course, if you never buy another course, ever, you have to get this one!"
- Susanne Stewart, Pearl Street Designs